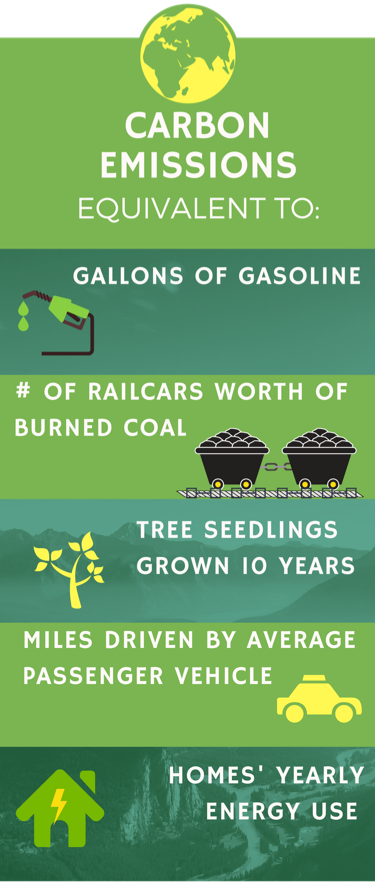 0
0
0
0
0
Energy use accounts for the total energy used in homes, businesses, institutions and industry within the community, including heating fuels such as natural gas, and fuels used in electricity generation such as natural gas, coal, fuel oil and biomass.
Transportation accounts for the fuels burned for on-road transportation, off-road operations, aviation, commuter and freight rail, and waterborne transit. Fuels include motor gasoline, diesel, kerosene, and alternative fuels such as compressed natural gas, biodiesel and electricity. Energy to produce these fuels is included in the Materials Use sector.
Materials Use includes the embedded emissions from the production of fuels, cement, food, and clean water. Most of these materials are produced outside the community and then transported into the community to support the economic activities of homes, businesses, institutions and industry. Therefore, these emissions often occur outside the community but are induced through materials use within community boundaries.
Waste accounts for the total solid waste and wastewater generated by our community's homes, businesses, institutions and industry. Waste is categorized by the method of management, including landfill and the amount of diversion to recycling, compost, anaerobic digestion, and incineration.
Agriculture, Forestry, and Other Land Use
The AFOLU sector accounts for the emissions occurring from fertilizer use, livestock production, and land changes affecting total stocks of carbon present on the land in the form of biomass.
About
Despite rapid growth over the last two decades, the City of Arvada has been able to balance small-town charm with strong commercial and industrial development. This was made possible in part by the commitment of our citizens and city leadership to preserving our resources and fostering economic growth.
The City of Arvada recognizes the importance of sustainability for maintaining and enhancing the health of the community for present and future generations. In order to track our progress over time and set goals, the City of Arvada recently completed its second city-wide greenhouse gas (GHG) inventory. So what is a greenhouse gas inventory? Greenhouse gas (GHG) inventories are an important step towards reducing GHG emissions into the atmosphere. Globally, cities are responsible for two-thirds of the world's energy use and 70% of global carbon emissions, representing a major opportunity for tackling climate change. Used as a tool for tracking a community's emissions trends over time, GHG inventories help focus strategies to achieve the city's GHG emissions reductions targets and goals.
GHG inventories identify different activities that contribute to GHG emissions and map the activities to the sources where emissions occur. Some emissions occur within our community boundaries while others are induced by our communities activities and can occur outside our boundaries.